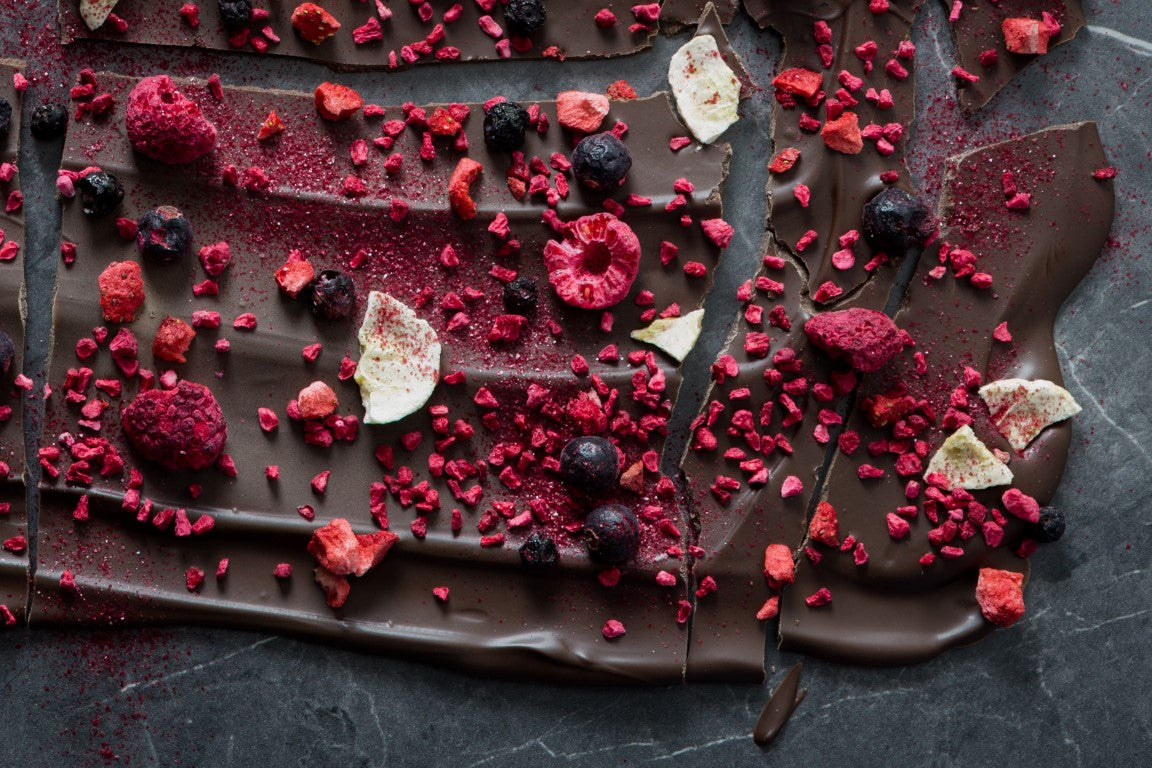 Wondering what to do with all that leftover chocolate from Christmas or Easter?
Well, wonder no more! Why not try this simple chocolate bark recipe. You can add anything you like and it's a fun, easy activity to do with your kids.
Ingredients
any chocolate you like (leftovers from Easter or Christmas)

anything else you'd like!
Instructions
Melt the chocolate and spread onto a lined tray.
- You can either mix fruit pieces in to the melted chocolate or simply crumble on top.
Once you have finished decorating your chocolate, let it set fully in the fridge - around 30 to 60 minutes.
Break into pieces and enjoy!