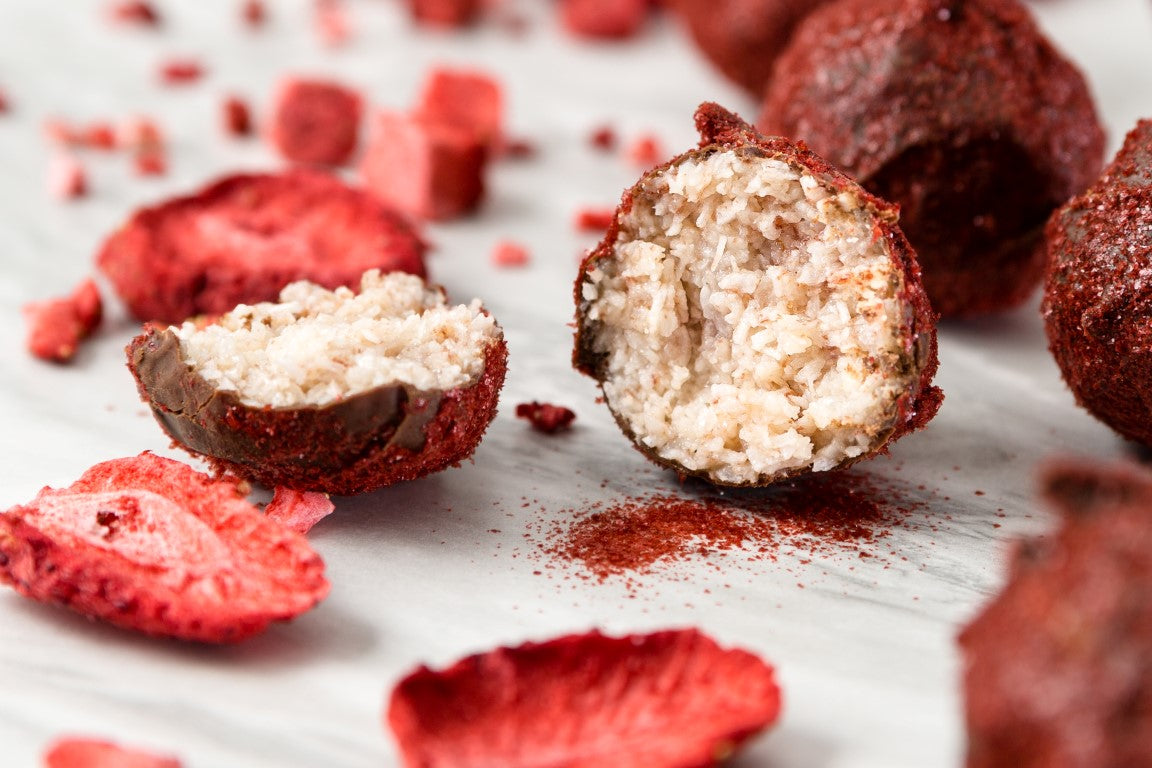 Coconut strawberry balls a simple and easy recipe that you can make in a flash!
Tasty, quick and child friendly, this recipe is sure to be a winner. 
Ingredients
3 cups desiccated coconut
1 can sweetened condensed milk
pinch salt
2 tbsp fruit powder of your choice
250g good quality dark chocolate
50g butter or 3 tbsp coconut oil
Instructions
Mix fruit powder with condensed milk, add coconut and salt and mix again. Refrigerate for at least 30 minutes. Roll cooled mixture into balls, melt chocolate and butter together, then dip balls and leave to set.
Optional: once chocolate has set, roll balls in more fruit powder.
Keep refrigerated or even eat them frozen.